We are a user experience consultancy.
Synapse Studio designs human interfaces to technological products and services. We define processes for optimizing usability and maximizing customer satisfaction.
Managing experience
Capitalize on our experience leading design and research teams and projects.
Designing interfaces
We design satisfying and profitable interactions across devices. 
Understanding users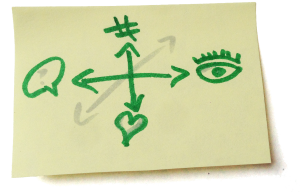 Start with human-centered R&D and validate with usability testing.
Bringing it home
We're not an agency. We believe that you will be best-served by building up most design and usability competencies in-house. We help you identify which skills to train for, which to hire in, and which to out-source.
And until you reach full usability and design process maturity, we provide the missing pieces of the puzzle.